Nurture Your Natural Neighbors!
Bluff Lake Nature Center is a nonprofit organization, and to do our work (educating our community's children and preserving an urban wildlife refuge) we need your help.
This time of year we reflect on accomplishments and start planning for another year. Bluff Lake Nature Center accomplished quite a bit in 2011, including:
••• Teaching approximately 4,500 kids from area schools about natural wonders at Bluff Lake.
••• Planting more than 300 native trees & shrubs along Sand Creek, replacing invasive Russian olives.
••• Hosting nearly 1,000 volunteers, who logged more than 5,000 total hours.
••• Providing critical (and free) public events such as Earth Day Recycling and our summer Fireside Chats.
••• Working with our neighbors in Stapleton to develop clean up and restoration days along Westerly Creek and Sand Creek.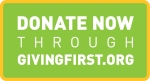 We cannot accomplish these things without support of the community. As Denver's largest nonprofit-owned open space, we rely upon community gifts to continue offering our programs and restoration work. Make your year-end donation to Bluff Lake Nature Center and your gift will go directly to support our environmental education and conservation efforts. As always, we value your partnership and appreciate your support.
Why invest in Bluff Lake Nature Center?
Bluff Lake's natural, secluded, quiet, and wildlife-rich environment offers a unique experience to visitors and school groups. It is an "island" with wetland, woodland, stream, and prairie surrounded by a dense urban environment.
Our award winning science education program serves approximately 4,500 metro-Denver children every year, specializes in standard's based curricula, and offers free programs to schools in low-income neighborhoods!
We own and manage the 123 acre refuge as a natural ecosystem without financial help from Denver or Aurora parks, and we make the refuge available free of charge everyday to people who enjoy nature and wildlife.
Please come out and enjoy Bluff Lake. If you like what you see, we encourage you to become a member.
Ready to help today?
Join or renew your membership
Become a volunteer
Use GoodSearch.com when you search and shop the internet
Add BLNC to your will as part of your intentional planned giving
Donate your unwanted vehicle to BLNC through Cars Helping Charities
Giving Made Easy, Donate Online!
BLNC has partnered with GivingFirst.org, an online resource that features hundreds of Denver area charities. Visit our GivingFirst.org page and learn about our programs, how we are helping our community, and donate online directly to us. When you donate through GivingFirst.org, 100% of your donation comes to BLNC. No more stamps, no more envelopes—simply donate online.
Through GivingFirst.org, you can also designate a recurring donation to BLNC. When you use this option, you are making a commitment to donate a particular amount over a specific period of time. You can give as little as $10 per donation every week, month, quarter or year. Simply set up your donation schedule and your deductions will happen automatically, straight from your credit card, debit card or bank account. To learn more about recurring donations, visit www.GivingFirst.org.
GivingFirst.org is made possible by Community First Foundation, a Denver-based nonprofit. As part of their mission to encourage philanthropy in our communities, the Foundation covers all credit card processing fees on donations made through GivingFirst.org .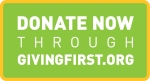 Thinking about adding Bluff Lake to your will?
Adding your favorite charities to your will is a meaningful way to leave a legacy. If you are thinking about adding Bluff Lake Nature Center to your will, we suggest that you add the following language to specify your intended bequest: "I give, devise, and bequeath ASSET to Bluff Lake Nature Center (Federal Tax ID #84-1305302), a 501(c)(3) nonprofit organization with offices located at 9801 E. Colfax Ave. STE 100, Aurora, CO 80010, for its general use and purposes."
In the above wording, ASSET should specify a specific dollar amount, a percentage of the estate, or a specific asset.

As stated above,

"general use and purposes"

allows BLNC to use the money where it is most needed. If however you prefer one of our programs (conservation or education) over the other, you could use the following ending:

"...for its use and purposes with conservational programming."
"...for its use and purposes with educational programming."
Clunkers for Bluff Lake
The "Cash for Clunkers" program may be coming to an end, but "Clunkers for Bluff Lake" is here to stay. If you have an old vehicle that you'd like to get rid of, please consider donating it to BLNC. We have joined forces with Cars Helping Charities to make the process a breeze.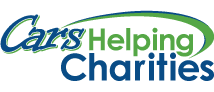 "At Cars Helping Charities, we make Denver car donations easy! You can donate online or by phone and we will take care of everything. We know you are busy, and the last thing you want to worry about is what to do with your unwanted or unneeded vehicle. Call us with any type of Colorado vehicle you want to donate; we take it all - cars, trucks, motorcycles, RV's, boats, vans, trailers, even snowmobiles! We take ANY CAR, ANY CONDITION!"
Please click here to learn more.